Climathon will be held in five cities of Serbia on October 25th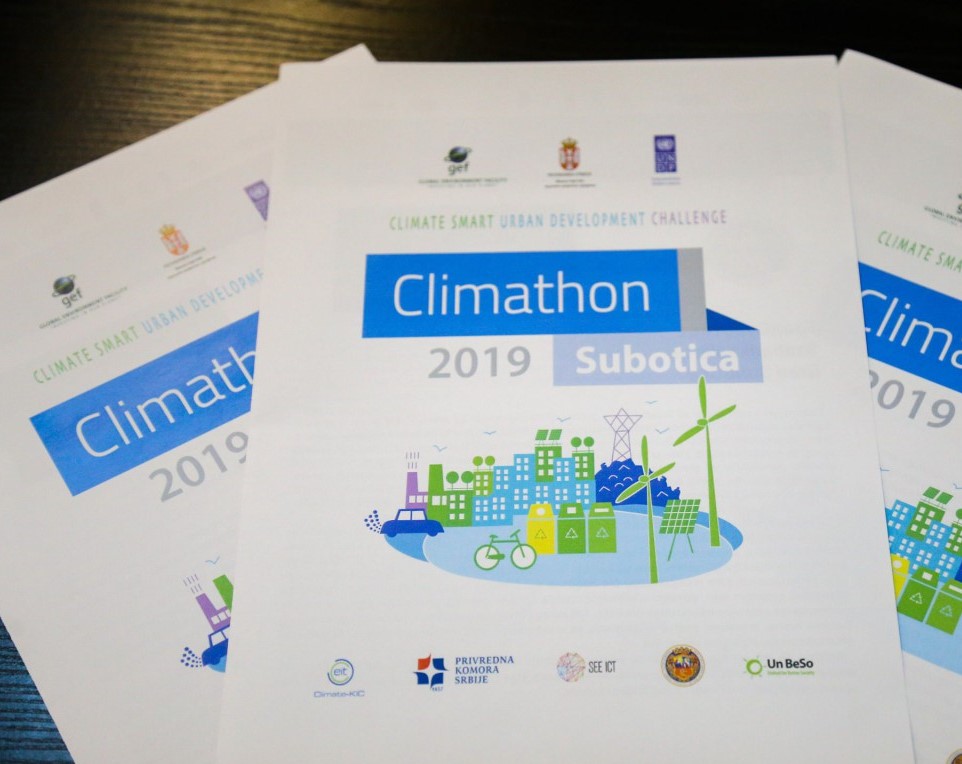 This year's Climathon, a global event dedicated to address the climate challenges and involving  more than 200 cities around the world, will be held on October 25th in Belgrade, Subotica, Čačak, Novi Sad and Niš. Participants organized in groups and with support of experts will be looking for sustainable solutions for climate challenges in a specific area in each city for 24 hours. The jury will select the most innovative ideas for awards.
The Climathon is established as a 24-hour festival that takes place in many cities in the form of hackathon competitions. During the competition, participants present innovative ideas and use new technologies to solve environmental and climate change problems.
The target groups of Climathon are high school students, university students, start-up community, NGOs and citizens.
Climathon in Čačak and Subotica is supported by the project "Climate Smart Urban Development Challenge" which implement Ministry of Environmental Protection with the support of the United Nations Development Program (UNDP) and the financial support of the Global Environment Facility (GEF) and by Climate KIC Serbia in Niš i Novi Sad.