EUROPEAN MOBILITY WEEK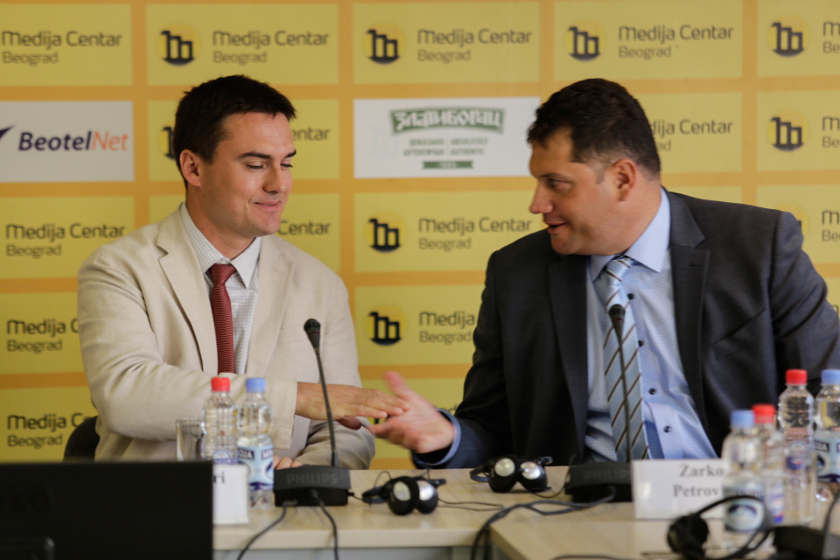 Belgrade, September 17th 2018. – Representatives of Belgrade's Secretariat for Transport and the United Nations Development Programme have announced their planned activities following European Mobility Week.
Gordana Marković, Assistant to the Secretary for Transport of Belgrade, Žarko Petrović, Team Leader for resilient development of the United Nation Development Programme (UNDP), Paul-Henri Presset, Head of Communications of the EU delegation in Serbia and Ivan Karić, National Secretary of the Ministry of Environmental Protection, all spoke at the press conference.
European Mobility Week has been organized with the support of the European Commission's Department for Mobility and Transport and has been marked all over Europe between September 16th and September 22nd, and ends with an event named "Car-Free Day". The goal of the campaign is to encourage cities and municipalities to promote regulations for sustainable transportation systems and offer their citizens alternative means of transport. Each year the manifestation has been devoted to a specific cause in the area of sustainable mobility, and this year's campaign and its slogan "Mix and move!" encourage using different means of transport.
"The Ministry of Environmental Protection has been actively participating in the pan-European Environment and Health process since 2009, and we have officially vowed to integrate the international declarations from Amsterdam and Paris into our legislation. This year, the Minister and his associates will be, in order to show how much we support this type of mobility, actively participating in Belgrade's bicycle ride, and will encourage citizens to follow our example, which in turn helps the environment and our citizens' health.", said the National Secretary of the Ministry for Environmental Protection Ivan Karić.
"Our fellow citizens will have the opportunity to use new pedestrian zones and slow traffic zones in the city center in the following period, as well as new school zones, new bicycle lanes and bicycle parking spots", said assistant to Belgrade's Secretary for Transport Gordana Marković. "Having in mind that this year's slogan is "Mix and Move!" we are using this chance to promote the "Park and Ride" system in Vladimir Popović street, which enables the free use of parking spots for car owners if they own a personalized "BusPlus" card with a valid monthly ticket and are registered in the Public Utility Company for Public Garages and Car Parks "Parking Servis". On "Car-Free Day", we have organized a bicycle ride from Nikola Tesla Boulevard to Zemun's pedestrian zone, as well as a pedestrian Saturday from Slavija Square to Republic Square. " said Assistant to Belgrade's Secretary for Transport Gordana Marković.
"The subject of this year's European Mobility Week is multimodality, using the slogan "Mix and move!" whose purpose is to encourage citizens to have an active role in sustainable transport. With small alterations in your daily routine, you can be healthier, live longer, save time and money and improve your environment for current and future generations. The European Union will continue to support the efforts of Serbia to improve multimodality in transport. For instance, just a few weeks ago, the new Žeželj Bridge , constructed using funds given by the EU, has been opened and allows the citizens of Novi Sad to commute on foot, by bike, car or train." Said Paul-Henri Presset, Head of Communications of the EU delegation in Serbia.
"The goal of the Climate Smart Urban Development Challenge project that we have been carrying out in cooperation with the Ministry for Environmental Protection and with the financial support of the Global Environment Facility (GEF) is including wider ranges of people in the planning and administration of ecologically smart and innovative solutions for lowering greenhouse gas emissions coming from key sectors, like transport", said UNDP Serbia Team Leader for resilient development Žarko Petrović and added that "The project promotes sustainable mobility through the use of electrically powered vehicles, optimizing cycling networks using data from mobile devices, the introduction of solar-powered boats to transport people via the city's rivers, or evading traffic jams using mobile applications. We are proud of the fact that we have been a part of the "Supporting sustainable transport in Belgrade" project that officially welcomed Belgrade to the European Mobility Week."