Science Meets Industry" conference held during the "Innovation week 2018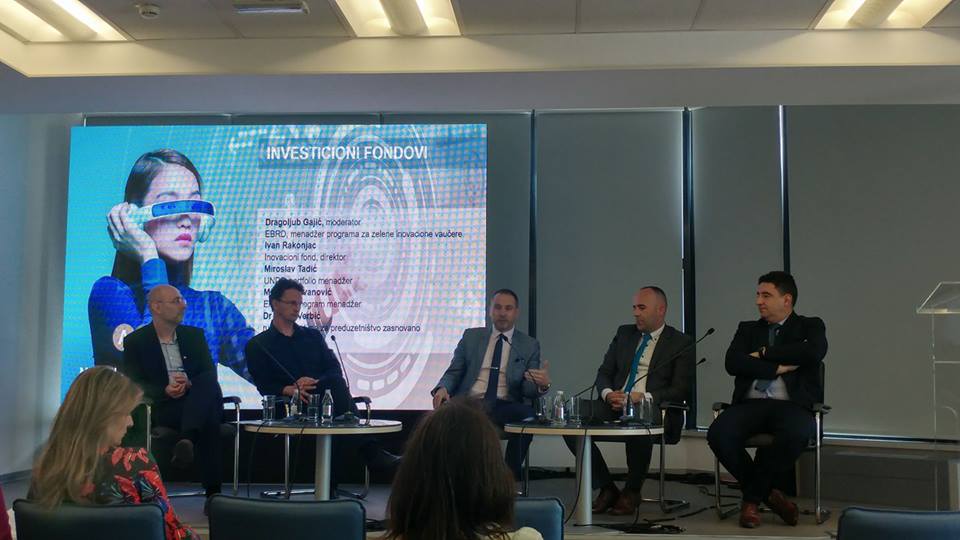 The representatives of the Climate Smart Urban Development Challenge (CSUD) project participated in the "Science Meets Industry" conference during the "Innovation week 2018", the first scientific-corporate gathering of this kind, organized by the AFA Association in cooperation with the Electrical Engineering Faculty's Innovation Center and the Science-Technology Park Belgrade, with the help of AIK Bank.
More than 100 participants contributed during numerous panels, lectures and presentations, in which the best experiences, examples, practices and innovative projects were presented, all of which helped contribute to the transformation of the economy and society. During the two-day conference, participants had the opportunity to listen to representatives of the best local and international companies that do business in the area, representatives of the scientific community, industrial representatives, startups, guests from abroad, as well as representatives of the government and ministries.