Five climate-smart projects receive funding for implementation in Serbia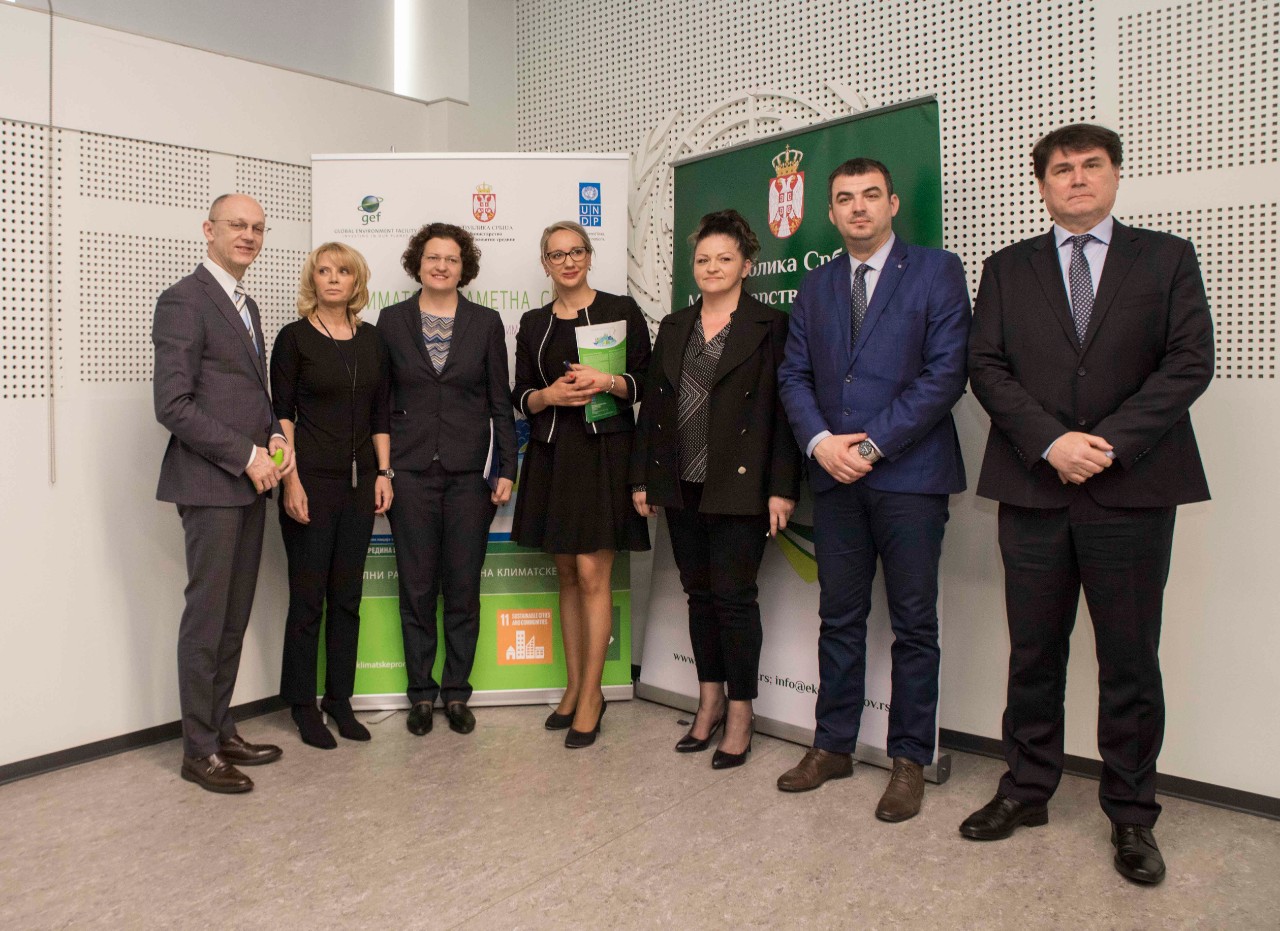 The Ministry of Environmental Protection and the United Nations Development Program (UNDP) presented the results of the Climate Incubator and allocated funds for the implementation of innovative technology solutions and business models for reducing greenhouse gases in five municipalities and cities, but also throughout Serbia because of the high possibility of replication.
The grants for the co-financing of technological solutions and business models were granted to the following companies: JKP Toplana Šabac, Eso Tron, Jugo-Impex d.o.o,  Sanicula d.o.o. and GreenEnergy Point d.o.o. Implementation of their ideas will contribute to the increase of energy and cost efficiency, increase in the share of energy produced from renewable sources, stimulate circular economy and improve waste management throughout Serbia, especially in Nis, Paracin, Boljevac, Rumenka, Sabac.
The representatives of five winning teams have signed agreements and funds were allocated to co-finance the implementation of their five projects. The total value of the awarded grant is $ 470,000, and the total investment value is about $11,000,000. The expected reduction of the greenhouse gas emissions, over the life span of the awarded projects, is 500,000t CO2 equivalent, or, to illustrate, just as much as if we planted 115,000 trees or afforested areas the size of 145 football stadiums.
"'Climate Smart Urban Development Challenge' is one of the most important projects the Ministry of Environmental Protection implements because it entails expertise, financial support, innovation and concrete results," said Minister Goran Trivan. "Serbia has been polluted long enough, we want to solve the environmental issues together and through concrete actions. The Ministry will continue to support innovative ideas and new technological solutions that will give tangible results in the fight against climate change, but will also improve the overall quality of the environment," Minister Goran Trivan emphasized at the signing ceremony.
"UNDP supports the development of innovative ideas through the Climate Incubator, as well as their implementation, so as to contribute to the climate change mitigation and sustainable development in Serbia. Addressing climate change also makes good business sense. Reduction of greenhouse gas emissions saves money because it improves energy and operational efficiency, reduces production costs and enhances product sales, making them more competitive," said UNDP Serbia Resident Representative a.i. Steliana Nedera.
Public call "Innovation Challenge", announced within the Climate Smart Urban Development Challenge, joint project of the Ministry and UNDP, has helped to identify and source innovative, climate smart development ideas and projects that reduce greenhouse gas emissions and support the climate resilience of local communities in Serbia. In addition to initial financial support, the award-winning innovators had the opportunity to develop their ideas into the mature projects ready for implementation, in the "Climate Incubator/Accelerator" established within the project.