This year in Serbia 300 kilometers of trucks full of special waste streams were recycled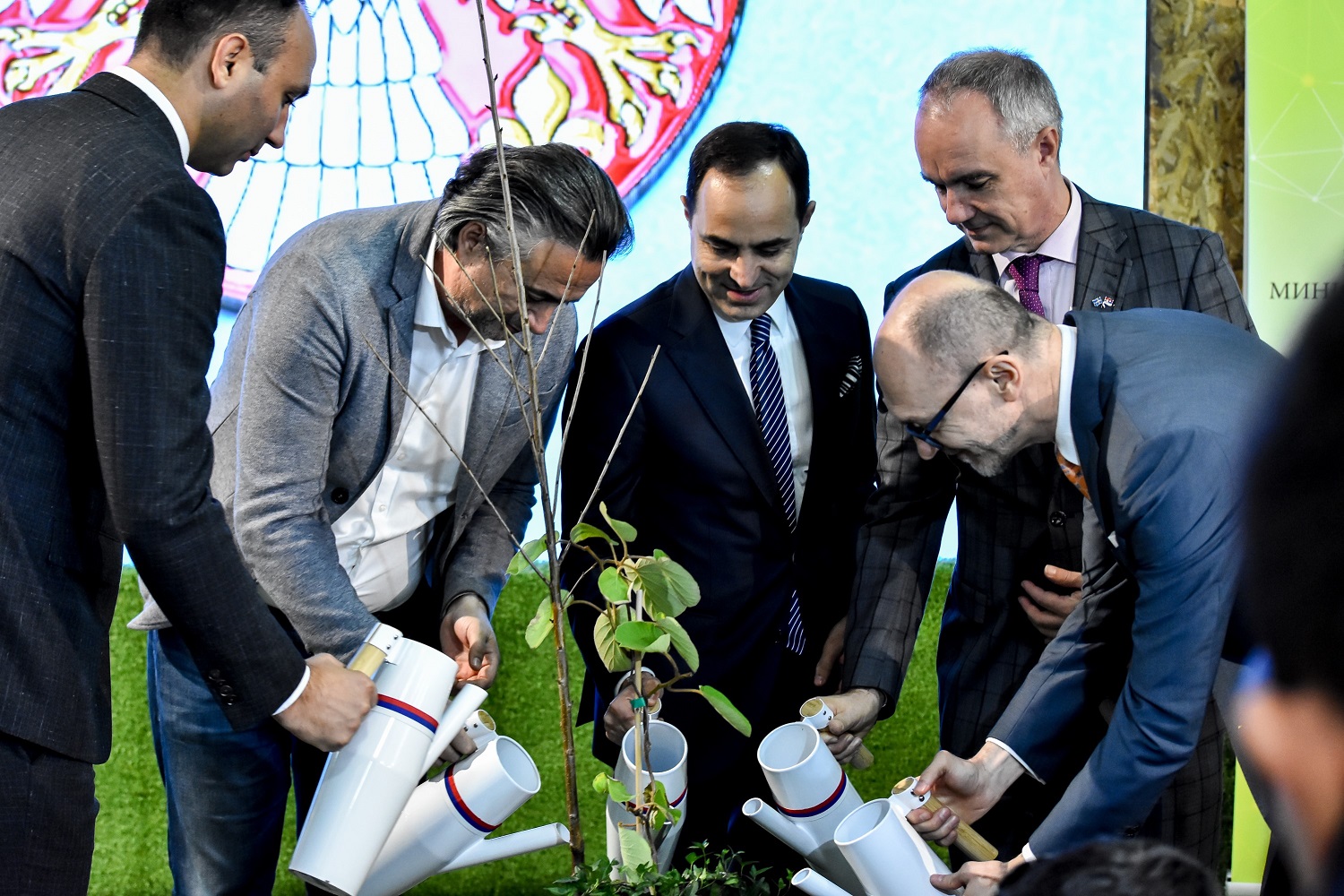 New Law on Waste management soon will be adopted in Serbia, which will contribute to the sustainable development goals and enable to transfer part of the competence in this area the republic level to local self-governments, including the decision to ban plastic bags, announced the Minister of Environmental Protection Goran Trivan during event that mark  The European Week for Waste Reduction on November 22 at the Museum of Science and Technology in Belgrade.
– The Waste Management Strategy has also been redefined and it is providing that we have 27 regional waste collection centres. We expect a series of changes that will show progress and when we make all the sites available, then the system of waste collection, treatment and reuse will come to life – Trivan said, adding that the Ministry has invested over 400 million dinars in the rehabilitation of non-sanitary landfills.
He pointed to the shortcomings of the existing Law, which does not provide a deposit system for packaging waste management.
– For the end of this year, we are preparing a document that will regulate the process of packaging waste treatment, which means that we will apply the experiences of countries that had great and good results and raise our goals to the level of EU targets – Trivan said.
According to the president of the Association of Recyclers of Serbia Vladimir Živaljević, since 2010. until today 600,000 tons of special waste streams have been processed in Serbia.
– This year, 100,000 tonnes or 100 million kilograms of special waste streams were processed. That's 300 kilometres of trucks full of such a waste. It is easy to imagine how this has been around us for years – Živaljević said.
As he explained, waste oils are the big problem because is not known where they end up after use.
– There are 50 million litres of such waste oil in Serbia, for which is not known where it ends up, it is used in combustion plants and as a fuel in cars, so we have aerial pollution and carcinogens in nature. The solution is the "polluter pays" principle. According to that principle, the polluter should pay for the rehabilitation of the polluted environment. This principle has shown results in the last few years and it provides significant stimulus for further progress in this area and according to the capacity, 20 to 30 per cent more waste could be processed than the current result – Živaljević explained and added that less than 2,500 companies have permits for some type of storage, transportation and waste treatment.
– We have 20 large operators, there are currently 1,000 workers in the industry and more than 15,000 workers in various companies that are subcontractors of these operators –  Živaljević said.
Ambassador of the Kingdom of Sweden to Serbia Jan Lundin welcomed the great efforts of numerous municipalities in Serbia to reduce waste and recalled the numerous projects implemented by the Embassy in cooperation with the Republic of Serbia, in particular, the project with 17 municipalities in Serbia that have primary waste separation.
Ambassador of the Republic of Turkey Tanju Bilgic recalled the initiative launched in cooperation with the Ministry of Environmental Protection launched in Serbia "Zero Waste".
The European Week for Waste Reduction is an international initiative that supports actions every year across Europe for one week, aiming to promote waste reduction and to raise public awareness of waste as a resource.